Many FPMT centres recite sutras together as a way of calming the mind, overcoming obstacles and creating merit. Often, Lama Zopa Rinpoche advises specific sutra recitation practices to students.
Sutras are records of teachings given by the historical Buddha, Shakyamuni. The Buddha's discourses were memorised by his disciples and later written down in various languages, the most complete collections of teachings being in Pali and Sanskrit. Because sutras contain the actual words spoken by the Buddha, by reproducing that speech ourselves during recitations our voice becomes a conduit for the spread of Buddha's teachings in the world. A special set of sutras called dharmaparyayas or 'transformative teachings,' including the Sanghata Sutra, function to transform those who hear, recite or write out them in particular ways, in the same way as meeting a buddha in the flesh.
Sutra of Golden Light
Below Lama Zopa Rinpoche gives the oral transmission of this powerful sutra. Lama Zopa says, '"The most beneficial thing to have peace and to stop the wars is recitation of the Golden Light Sutra. This is the most beneficial thing to bring peace, everyone should try to do this, no matter how busy they are, even to recite one or two pages, even a few lines. When you read the Golden Light Sutra you also read the 'mantra without attachment' this practice is within the text. ' For much more on this important sutra visit HERE

Kunsang Yeshe Retreat Centre's Sunday online recitations
Kunsang Yeshe Retreat Centre, in the Blue Mountains, do group recitations of sutras online every Sunday. They recite a range of sutras including the Sanghata Sutra, Heart Sutra, Vajra Cutter Sutra, Amitayus Long Life Sutra & Entering the Great City of Vaishali Sutra and the Golden Light Sutra. Find out more about these events .

Chag Tong Chen Tong Sutra Study Group
Sonam Thakchoe leads a meditation, and then commentary on the Lotus Sutra for Chag Tong Chen Tong centre in Hobart. You are warmly welcomed to join the online monthly session for the Chag Tong Chen Tong Sutra Study Forum. They also have an online Reading room.



The Heart Sutra
The Heart Sutra is the most widely known sutra of the Mahayana tradition of Tibetan Buddhism. It is part of the Prajnaparamita Sutras, which is a collection of about 40 sutras composed between 100 BCE and 500 CE. The Heart Sutra is a presentation of profound wisdom on the nature of emptiness. It is available as an e-book or pdf.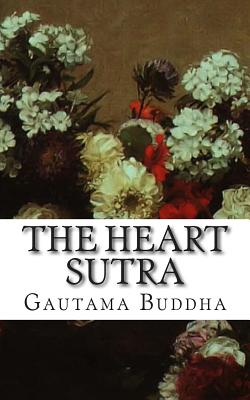 The following sutras are available as e-books or pdf's, and some also have audio recordings that can be downloaded.
Amitayus Long Life Sutra | Array of Sukhavati Pure Land 
| Entering the Great City of Vaishali Sutra
Heart Sutra | Noble Stack of Auspiciousness Sutra 
| Sutra of the Exalted Great Glorified Being
Sutra of Golden Light | Sutra of Great Liberation 
| Sutra Remembering the Three Jewels
Sanghata Sutra | Sutra on What is Most Precious to a Monk 
| Vajra Cutter Sutra